This is
Backcountry
We get people who get outside—plain and simple. This is about gear, grit, and connecting people to their passions.
[ Our Values ]

[ Our Values ]

[ Our Values ]

[ Our Values ]

[ Our Values ]

[ Our Values ]

[ Our Values ]

[ Our Values ]
[ Our Playground ]
Park City, UT
We have deep roots in Utah, and we thrive on the trails and in the mountains surrounding Park City. Our corporate headquarters sits just north of old town Park City and within a quick pedal or a few footsteps of the Wasatch mountains.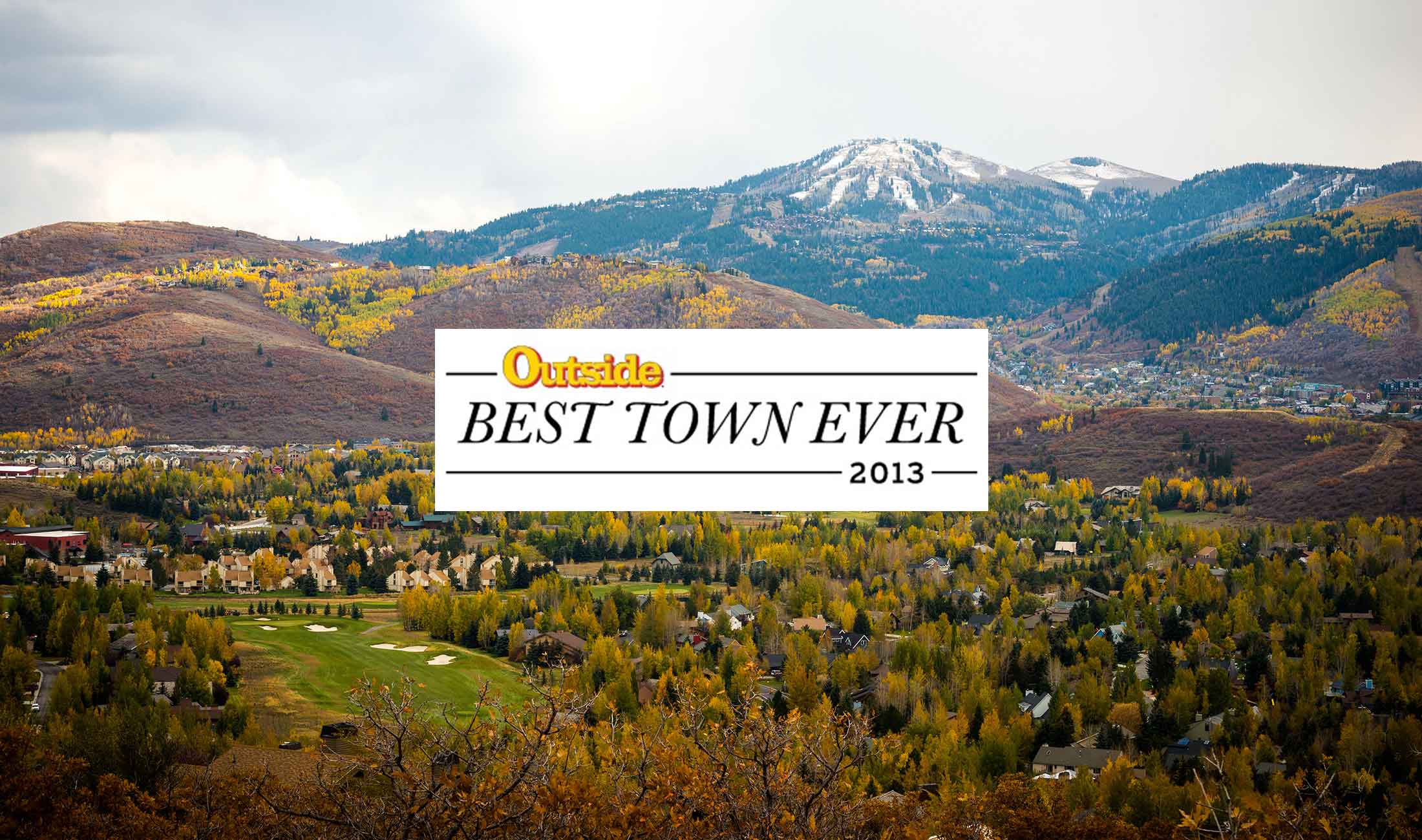 What Goes Up
It doesn't get much better than working at 9000ft. A road ride on twisty blacktop, a mountain bike ride on miles of IMBA gold-rated trails, or skiing lap after lap of bottomless powder in the Wasatch range are all par for the course during your lunch break.
Local Color
Concerts all summer, Sundance in the winter, and some of the West's best restaurants year-round—the local color is vibrant. You won't have to travel more than a few minutes to see any of it, and if you're looking for a little more of an urban experience, Salt Lake City is only 30 minutes away.
All Four Seasons
Utah's snowfall is legendary, but high-altitude living also means that you get the colors of fall, cool mornings in the spring, and warm summer nights. For anyone who thrives in the outdoors, this is a new spin on paradise every three or four months.
---
Also In...
[ Distribution Center West ]
Salt Lake City, UT
Salt Lake City offers access to some of the world's best skiing and outdoor recreation—you're just minutes away from paradise. Theatre, music, dance, museums, and all the staples of sophisticated city living are right here.
[ Distribution Center East ]
Christiansburg, VA
A recreational mecca and green community, Christiansburg is home to Backcountry's second distribution center. Its shipping center and satellite photo studio allow us to serve the Eastern United States with increased speed and efficiency.
[ Motosport Headquarters ]
Portland, OR
Coastal living, coffee, and bike culture might be what Portland is best known for, but the greater metro area is also one of the fastest-growing and most beautiful areas of the Western United States. The confluence of the Willamette and Columbia rivers feed the evergreen landscape, and the striking skyline hints at the mountains and wilderness not far from the city. With all this and its close ties to the local powersport culture, it's easy for the Motosport tribe to call Portland home.
[ Costa Rica Office ]
Costa Rica
This was Backcountry's first international office, and it's where you'll find even more of our talented team. Costa Rica was selected for its rich culture, quick travel from the United States, and exceptional caliber of qualified employees. Since it opened in 2008, this office has become a vital part of Backcountry's day-to-day operations.
[ Bergfreunde.de Headquarters ]
Germany
Climbing spots, bike routes, hiking trails, and the Echaz River mark the land surrounding Kirchentellinsfurt, home to Bergfreunde.de. Kirchentellinsfurt has a rich outdoor culture that serves as a beacon for mountain and climbing enthusiasts from all around Germany.
---
[ Our History ]
Humble Roots,
Clear Vision
Backcountry.com began in 1996 with two guys, a stack of avalanche beacons, and a garage in Park City, Utah. Our roots were humble, and we've grown since then, but our vision is still clear: to provide the best outdoor gear—and to be the best at doing it.
---
[ Our Sites ]
Backcountry was born from a love of gear and a passion for exploring the mountains.

Where driven cyclists find the gear and information to fuel pursuits on the trail or tarmac.

Motosport is a crew of powersports enthusiasts, just like you.

Bergfreunde.de is the premier online source for high-end outdoor gear and clothing in Europe.

Steep&cheap always has the deepest deals on outdoor gear, always.
---
[ Our Team ]
The team
Our ranks are flush with business leaders, professional athletes, and industry veterans—those who share a common vision and know how to take action. From our executive team to our Gearheads, we target the core by hiring the core. Our employees are among the most experienced and knowledgeable in the industry.
[ Your Opportunity ]
Join The team
At Backcountry, we value your passions just as much as your work. Much in the way that we seek out the highest performing gear on the planet, we hire the most knowledgeable and experienced employees in the industry.
---
[ Current Openings ]
View All Current Openings
---
The Perks
We have industry-leading perks to reward a job well done. Whether you display an example of one of our core values or simply get it done, the list of perks is nearly endless.
Gear
Gear is at the heart of our business, so we offer deep discounts and pro deals so you can own the best and test the latest. Lift ticket and seasons pass deals and Ski Utah Gold Passes give you access to the mountains to ski and board during the winter and mountain bike during the summer.
Workday Recreation
And best of all, workday recreation is highly encouraged; a mid-day ride on the bike, a morning of skiing neck-deep powder, or an early afternoon climb are all part of who we are.
Events
Feel like getting out at night? Our sponsored events are legendary and include trail relays, mountain bike races, and our company-wide Adventure party.
& more...
Flexible time off policy
A casual dress code
Reimbursement for carpooling or biking to work
---
The Benefits
In addition to offering industry-leading perks, we have big-company benefits to keep you and your family healthy and happy.
Benefits include
Medical, dental, vision, and disability & life insurance
Paid maternity and paternity leave
401(k) matching for retirement
Flexible Spending Account (FSA) or Health Savings Account (HSA)
Peter Eischeid
EVP of Technology & Product
With 17 years of product, technology, and business experience, as well as extensive exposure to the outdoors sector, Peter Eischeid is uniquely qualified to lead the Technology and Product divisions of Backcountry. In his eight years with us, Peter has played an integral role in the company's growth, overseeing the launch of four websites and leading site redesigns, mobile products, strategic initiatives, and much more; he is presently charged with leading the Product and Technology teams, encompassing product management, design, and engineering.
Peter started out in the Chicago area at Accenture and JC Whitney after getting his degree at the University of Iowa; however, after meeting his future wife, a Salt Lake City native, a move west was in the cards. The couple moved to Utah and, after a few years of travel back and forth to the Silicon Valley, Peter joined Backcountry in early 2009.
A dedicated runner, Peter has run multiple marathons and completed his first half-Ironman in 2015. When not training, he enjoys camping trips with his wife and two active boys.
Jonathan Nielsen
CEO
In 2010, Jonathan Nielsen made the move from Silicon Valley to enjoy "the greatest snow on earth," and lead corporate development and strategy at Backcountry. As he puts it, "it was the best career decision I've ever made."
Jonathan led the acquisition and integration of Competitive Cyclist and later took on the role of EVP of Product Management and Design in 2012 managing product strategy and user experience design across the entire Backcountry portfolio. In 2014 his role expanded to include management of Backcountry's adjacent category businesses Competitive Cyclist and MotoSport as well as European expansion via Bergfruende. Jonathan became CEO in 2016.
Prior to joining Backcountry, Jonathan was a member of eBay's corporate development team where he focused on M&A transactions and corporate strategy; this included acquisitions in the US, Europe and Asia and marketplace, payments, mobile, and local strategies. He's also held technology investment banking roles at Piper Jaffray and various operations, marketing, and business development roles at Ancestry.com.
Jonathan graduated from Brigham Young University with a B.S. in Finance.
Jim Holland
Co-founder, Board Member
Jim Holland is a two-time Olympian and six-time national champion Nordic ski jumper. Holland was a member of the US Ski Team for nine years, and he continues to be an avid athlete in all aspects.
After graduating from the University of Vermont, Jim migrated to Utah and founded the web development company Wasatch Web Works. The company would serve as his introduction to online business, and it would eventually lead him to team up with the co-founder of backcountry.com, John Bresee. Jim's focus on cost-effective retailing led to exceptional year-over-year growth for Backcountry, and his passion for specialty outdoor gear has helped Backcountry stand apart from its competition.
From rallying company Ultimate Frisbee games at lunch to long adventurous backcountry ski tours, Jim approaches everything outdoors with the same passion and focus that has made backcountry.com the success it is today.
Brandon Warburton
SVP, Marketing
Working at Backcountry.com is Brandon Warburton's dream job—it's the opportunity to combine his passion for the outdoors with his expertise in ecommerce, all while living in the mountains. Prior to landing in Park City, Brandon honed his business and marketing skills at multiple companies, including IAC, Ancestry.com, Citysearch, and the U.S. Ski Team. His career at Backcountry began with a bang, as he arrived in the middle of the fourth-quarter holiday frenzy of 2008 and had to hit the ground running. The company has grown in the six years he's been here, and he's thankful to have been a part of the development.
When Brandon's not overseeing Backcountry's marketing operations, he can be found skiing or mountain biking in the surrounding Wasatch Range or fly fishing in streams and rivers throughout Utah, Idaho, Wyoming, and Montana. Skiing was his focus growing up, and he honed his skills while racing at the Rowmark Ski Academy in Salt Lake City. It wasn't until he arrived at the University of Colorado, Boulder that cycling and fly fishing started to absorb more of his time, and both have provided years of enjoyment since. Most recently Brandon's focus has shifted towards his young family. He's excited to introduce his two girls to the outdoors and spend time with them and his wife skiing, camping, fly fishing, and biking.
Thomas Jeon
General Counsel, EVP of People
Tom is a graduate of the University of Virginia and the University of Virginia School of Law. He began his career at Clifford Chance US LLP and Cooley Godward LLP representing conglomerates and technology companies in various corporate, litigation, and regulatory affairs. His in-house career includes both public and private companies as well as a startup company. He has been legal counsel to eBay, PayPal, Skype, Lucasfilm, and Netflix. At Backcountry, Tom leads our legal affairs, HR, and business development teams.
Tom joined Backcountry in 2015 and has a deep appreciation for the great people, food, and culture of the greater Salt Lake City area. In particular, he loves the year round fly fishing near Park City and proximity to the great Western rivers of the Rockies.
Josh Burke
CFO
Josh brings over 15 years of finance and accounting experience to Backcountry, having worked with a number of industry-defining brands previously. He most recently spent 8 years building Under Armour's finance function, helping drive the performance apparel, footwear, and accessories company from $1B in revenue to $5B. Josh's previous role was as Vice President, Finance for Under Armour's Global Go-To-Market functions where he led the financial and strategic oversight for Marketing, Supply Chain, Product and Merchandising, Category Leadership, Licensing, Pricing, and Innovation. Previously, he had full profit and loss responsibility for Under Armour's 4 geographic regions and 5 distribution channels, including a global e-commerce business similar in size to Backcountry.
Josh will be responsible for leading and developing Backcountry's Accounting, Finance, Planning, Strategy, and Fulfillment organizations. He will be a key partner to our Marketing, Merchandising, Product, Engineering, and Gearhead organizations as we further our mission of connecting people to their passions.
Josh grew up in New Mexico, loves running and anything outdoors, and can't wait to get back on skis. He is married to his college sweetheart who plans on starting her own psychology practice in Park City. He is the proud father of a 4 year old son and a 2 year old daughter.
Will Sladek
SVP and GM, eCommerce
Will joined Backcountry in 2012 to pursue his dual passions for problem solving and the outdoors. In his time at Backcountry, he has served in a variety of roles: product and engineering, strategy, and operations. As General Manager of Backcountry, Will is responsible for delivering the end-to-end Backcountry experience to our customers. He appreciates the cross-functional nature of the job and the opportunity to work closely with his colleagues to create the next generation of specialty retail.
Prior to Backcountry, Will was a consultant at Bain & Company where he worked with companies ranging from electric utilities to international amusement parks. Always passionate about the outdoors, Will loves to get into the mountains any way that he can, whether on foot, skis, or two wheels.
Brad Smith
SVP and GM, eCommerce
Brad originally joined Backcountry in 2015 and has served as a General Manager for various businesses and projects over the past 2.5 years. Currently, Brad manages Backcountry's Outdoor portfolio businesses, including Competitive Cyclist, Steep and Cheap, and its Marketplace businesses with Amazon and eBay. Additionally, he leads the company's Gearhead Operations function, which delivers expert guidance and personalized customer service across both inbound support and outbound sales teams.
Prior to Backcountry, Brad worked at Amazon.com across various retail roles in the Electronics and Juvenile industries, as well as leading global Merchandising at launch for Amazon's Prime Now program. Outside of the office, Brad enjoys introducing his 3 kids to the Park City mountain life and finding time for himself to ski and mountain bike.
Hillary Benjamin
SVP Marketing
Hillary Benjamin joined Backcountry in 2018 as the head of the Brand Marketing team. The opportunity to help accelerate Backcountry's efforts to build a strong brand and emotional connection with its customers are what brought her "out west."
Prior to working at Backcountry, Hillary spent 5 years at Rapha running the North American business out of its US headquarters in Portland, OR. Hillary started her career in NYC, cutting her teeth at an ad agency called Kirshenbaum & Bond that is best known for its award winning Snapple campaign. After a couple of stints at digital startups during the dot com heyday, she spent 8 years as Director of Marketing at Equinox Fitness Clubs where she was part of the core team that expanded the business from 8 locations in NYC to over 50 locations in 8 major markets. She left Equinox to join Cycling Sports Group, where, over her 4 year tenure, she was Global GM on the Schwinn and Mongoose business, as well as VP of Marketing at Cannondale.
Hillary grew up in Northern California and attended UC Berkeley. Even though she grew up on the West Coast, she feels fortunate to be able to combine her love of the outdoors with her career while living in Park City. An avid road cyclist who is quickly becoming an avid mountain biker, she does not own ski equipment yet, but knows just the place where she can buy some.