This is
Backcountry
We get people who get outside—plain and simple. This is about gear, grit, and connecting people to their passions.
[ Our Values ]

[ Our Values ]

[ Our Values ]

[ Our Values ]

[ Our Values ]

[ Our Values ]

[ Our Values ]

[ Our Values ]
[ Our Playground ]
Park City, UT
We have deep roots in Utah, and we thrive on the trails and in the mountains surrounding Park City. Our corporate headquarters sits just north of old town Park City and within a quick pedal or a few footsteps of the Wasatch mountains.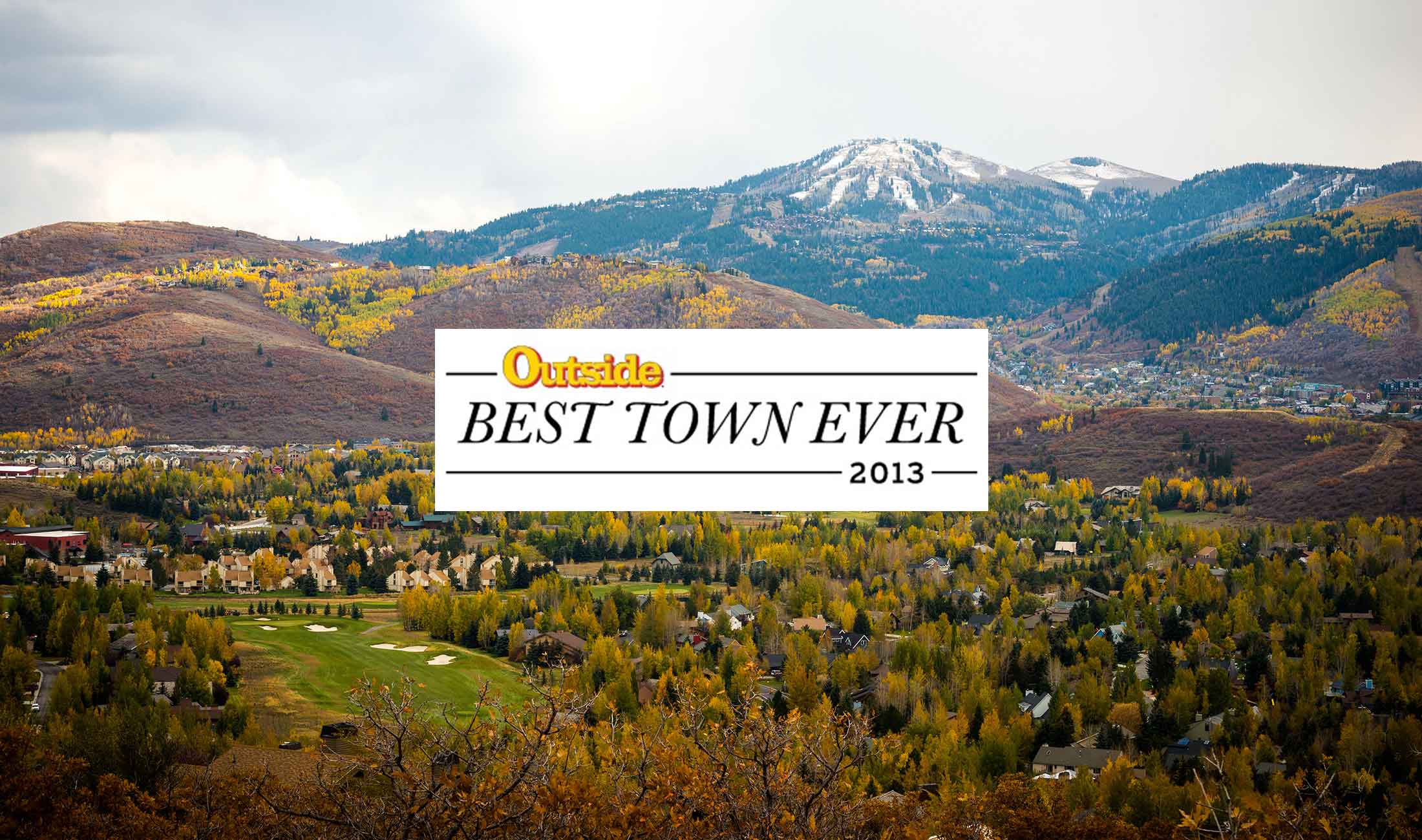 What Goes Up
It doesn't get much better than working at 9000ft. A road ride on twisty blacktop, a mountain bike ride on miles of IMBA gold-rated trails, or skiing lap after lap of bottomless powder in the Wasatch range are all par for the course during your lunch break.
Local Color
Concerts all summer, Sundance in the winter, and some of the West's best restaurants year-round—the local color is vibrant. You won't have to travel more than a few minutes to see any of it, and if you're looking for a little more of an urban experience, Salt Lake City is only 30 minutes away.
All Four Seasons
Utah's snowfall is legendary, but high-altitude living also means that you get the colors of fall, cool mornings in the spring, and warm summer nights. For anyone who thrives in the outdoors, this is a new spin on paradise every three or four months.
---
Also In...
[ Distribution Center West ]
Salt Lake City, UT
Salt Lake City offers access to some of the world's best skiing and outdoor recreation—you're just minutes away from paradise. Theatre, music, dance, museums, and all the staples of sophisticated city living are right here.
[ Distribution Center East ]
Christiansburg, VA
A recreational mecca and green community, Christiansburg is home to Backcountry's second distribution center. Its shipping center and satellite photo studio allow us to serve the Eastern United States with increased speed and efficiency.
[ Motosport Headquarters ]
Portland, OR
Coastal living, coffee, and bike culture might be what Portland is best known for, but the greater metro area is also one of the fastest-growing and most beautiful areas of the Western United States. The confluence of the Willamette and Columbia rivers feed the evergreen landscape, and the striking skyline hints at the mountains and wilderness not far from the city. With all this and its close ties to the local powersport culture, it's easy for the Motosport tribe to call Portland home.
[ Costa Rica Office ]
Costa Rica
This was Backcountry's first international office, and it's where you'll find even more of our talented team. Costa Rica was selected for its rich culture, quick travel from the United States, and exceptional caliber of qualified employees. Since it opened in 2008, this office has become a vital part of Backcountry's day-to-day operations.
[ Bergfreunde.de Headquarters ]
Germany
Climbing spots, bike routes, hiking trails, and the Echaz River mark the land surrounding Kirchentellinsfurt, home to Bergfreunde.de. Kirchentellinsfurt has a rich outdoor culture that serves as a beacon for mountain and climbing enthusiasts from all around Germany.
---
[ Our History ]
Humble Roots,
Clear Vision
Backcountry.com began in 1996 with two guys, a stack of avalanche beacons, and a garage in Park City, Utah. Our roots were humble, and we've grown since then, but our vision is still clear: to provide the best outdoor gear—and to be the best at doing it.
---
[ Our Sites ]
Backcountry was born from a love of gear and a passion for exploring the mountains.

Where driven cyclists find the gear and information to fuel pursuits on the trail or tarmac.

Motosport is a crew of powersports enthusiasts, just like you.

Bergfreunde.de is the premier online source for high-end outdoor gear and clothing in Europe.

Steep&cheap always has the deepest deals on outdoor gear, always.
---
[ Our Team ]
The team
Our ranks are flush with business leaders, professional athletes, and industry veterans—those who share a common vision and know how to take action. From our executive team to our Gearheads, we target the core by hiring the core. Our employees are among the most experienced and knowledgeable in the industry.
---
[ Our Leadership ]
Melanie Cox

Chief Executive Officer

Sarah Crockett

Chief Marketing Officer

Brad Smith

Chief Operations Officer

Girish Satya

Chief Financial Officer

Colby Black

Chief Product Officer

Ben Gross

Chief People Officer & General Counsel

Sridhar Nallani

Chief Technology Officer
[ Your Opportunity ]
Join The team
At Backcountry, we value your passions just as much as your work. Much in the way that we seek out the highest performing gear on the planet, we hire the most knowledgeable and experienced employees in the industry.
---
[ Current Openings ]
View All Current Openings
---
The Perks
We have industry-leading perks to reward a job well done. Whether you display an example of one of our core values or simply get it done, the list of perks is nearly endless.
Gear
Gear is at the heart of our business, so we offer deep discounts and pro deals so you can own the best and test the latest. Lift ticket and seasons pass deals and Ski Utah Gold Passes give you access to the mountains to ski and board during the winter and mountain bike during the summer.
Workday Recreation
And best of all, workday recreation is highly encouraged; a mid-day ride on the bike, a morning of skiing neck-deep powder, or an early afternoon climb are all part of who we are.
Events
Feel like getting out at night? Our sponsored events are legendary and include trail relays, mountain bike races, and our company-wide Adventure party.
& more...
Flexible time off policy
A casual dress code
Reimbursement for carpooling or biking to work
---
The Benefits
In addition to offering industry-leading perks, we have big-company benefits to keep you and your family healthy and happy.
Benefits include
Medical, dental, vision, and disability & life insurance
Paid maternity and paternity leave
401(k) matching for retirement
Flexible Spending Account (FSA) or Health Savings Account (HSA)
Melanie Cox
Chief Executive Officer
Melanie is an experienced merchant CEO and Private Equity Operations Executive with 30 years of experience in merchandising, marketing, product development, sourcing, operations, logistics, business development, and real estate in notable brands, including Wet Seal, Urban Outfitters, and rue21. She loves all that the outdoors has to offer, including skiing, hiking, or SUPing with her husband, three children, and dogs Tito and Mojito.
Sarah Crockett
Chief Marketing Officer
Sarah brings a robust background in brand building, retail, and performance marketing throughout the outdoor and action sports industry, as evidenced by her time at Vans, Burton, and REI. She loves snowboarding and mountain biking with her family (including her pup June Jett) and she recently fell in love with the tranquility of fly fishing.
Brad Smith
Chief Operations Officer
Brad has diverse retail experience in leadership roles across e-commerce operations, merchandising, marketing, customer service, logistics, fulfillment, and new retail format development at both Backcountry and Amazon. He is a skier and mountain biker who enjoys doing anything outside with his kids.
Girish Satya
Chief Financial Officer
Girish is a strategic leader with more than 20 years of financial executive experience. Most recently, Girish served as a principal at TSG Consumer Products, Backcountry's financial and strategic partner. Prior to joining TSG, he served as CFO for The Bay Club Company where he doubled the size of the business and led the successful exit from KSL Capital to York Capital. Girish is a road cyclist and novice skier who loves hiking with his family.
Colby Black
Chief Product Officer
Colby is a consumer-obsessed executive merchant with 20 years of experience across merchandising, product design and development, sourcing, marketing, and new business development. He has developed and grown new and existing businesses for Urban Outfitters, Alpha Industries, NTWRK, and a variety of early stage lifestyle brands. Colby is a passionate mountain biker, snowboarder, and vintage gear collector.
Ben Gross
Chief People Officer & General Counsel
Ben has over 20 years of retail experience, including executive roles as CHRO and General Counsel at national omni-channel retailer rue21 and a commercial real estate investment fund, and is a frequent speaker and panelist at retail, legal, and HR conferences. Ben is also an avid runner (167 races and counting) and loves skiing, as well as hiking with his three retrievers.
Sridhar Nallani
Chief Technology Officer
Sridhar has 20+ years' experience leading technology, from startups to Fortune 50 companies, and at major national retailers. He drives digital transformation at scale with a focus on e-commerce, mobile, data/analytics, and AI/ML using innovation and agility at the core. Sridhar loves lifting weights, a nice run, and shooting hoops with his son.